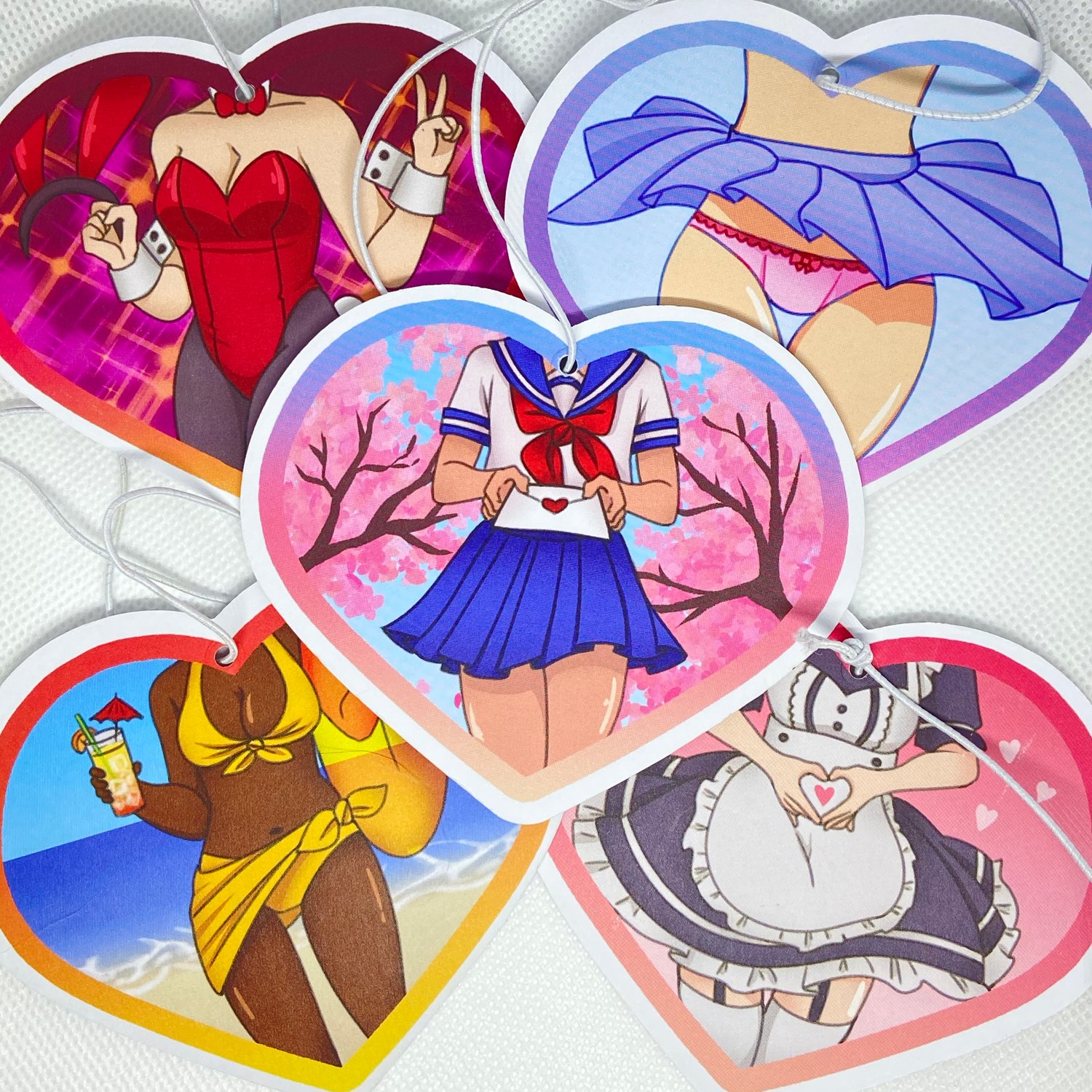 Show off your personal style with WAIFU AIR FRESHENERS! Perfect for your car, closet, bathroom, or any other area you want smelling FRESH!
Each air freshener is made with absorbent paper and an elastic rope. Each air freshener measures at 8.2 cm tall and 9.8 cm wide.
COMBOS: In notes to seller, type in which designs you would like for the 3 for $18 deal or the 5 for $25 deal.
SCENTS:
Bunny Girl Casino Jackpot - Chanel
Skirt Flipping in the Breeze - Vanilla
Sailor Uniform Love Letter - Strawberry
Tropical Cocktail Beach Babe - Coconut
Maid Cafe Love Beam - Cologne